At number of predominantly-White Catholic schools are joining the anti-racism club.
Kenrick-Glennon Seminary in St. Louis and Loyola University in New Orleans have announced plans to offer classes on the topic of race relations and inclusion, with Loyola being the further along of the two.
In their first-ever optional "J-term", the Jesuit university in the Crescent City will be offering ten free undergraduate courses, each of which will count for 3 credits.
Registration opened on November 20th and the session begins January 4th.
As part of the university's larger "Strategic Plan for Inclusive Excellence", the courses were chosen by a team of Loyola administrators—including their brand-new Vice President of Equity and Inclusion Dr. Kedrick Perry, who joined the university in late summer.
However, only a little more than half of the courses are taught by minorities themselves.
Another initiative, at Loyola University Maryland, is also launching in January and will be led by a Black woman and avowed supporter of Black Lives Matter—though, perhaps similarly to the BLM organization itself, details on the program's metrics and finances remain sparse.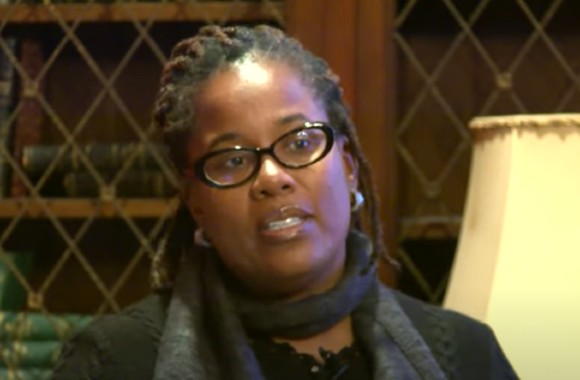 The unfolding plans at St Louis' archdiocesan seminary are also less than concrete, but were announced during the USCCB's General Assembly meeting two weeks ago.
Archbishop Mitchell Thomas Rozanski, one of the scheduled presenters during the second day of public sessions on November 17th, announced the plans alongside other news from his archdiocese on the topic of social justice.
He noted that in 2019, a new racial harmony ministry was established under their Peace and Justice Commission (itself re-established in 2015), and is now working with their seminary dean to develop content for a class.
Details on these plans have yet to emerge.
The USCCB as a whole does not appear to have plans for a nationwide curriculum on race relations for seminarians or priests, instead opting to let local bishops and ministries take the lead, as in St Louis.
And though any movement in the right direction is good movement, the reactional, gradual, and optional approach of the Catholic Church in America might turn out to be too little, too late.
---
Nate Tinner-Williams is co-founder of Black Catholic Messenger, a priesthood applicant with the Josephites, and a ThM student w/ the Institute for Black Catholic Studies at Xavier University of Louisiana (XULA).
---
#GivingTuesday and beyond:
Comments